Conference 2023: Embracing Change
We were back at Twickenham Stadium on 30th March following the success of our 2019 and 2022 Conferences, but this time for Conference 2023, which promised to be bigger and better than ever!
It was great to see so many of our network and club members there throughout the jam-packed day, and to help us unpack it a little bit we've asked our Head of Marketing Nick Terry to take us through Conference 2023. 
Embracing Change 
Although just eight months since Conference 2022, a lot had changed since last year – we have a new monarch, have been through a few different prime ministers (and budgets), and the base rate has tripled, all against the backdrop of a cost-of-living crisis. 
It was this level of recent change, coupled with the upcoming Consumer Duty regulation which gave us the theme for Conference 2023 of 'Embracing Change'. And it was so good to see so many advisers, lenders, and providers discuss both opportunities and challenges in the market, and how we can embrace change in 2023.  
We wanted to create an event which gave advisers the knowledge and tools to embrace change in 2023 and adapt to whatever the market throws at them. Which is why we were thrilled to learn that following feedback, advisers scored the event as a whole 8.76 out of 10. The event also scored highly for the quality of event communication and organisation (9.45), the variety of lenders and providers present (9.53), and how it prepared advisers to tackle the rest of 2023 (8.66).
Sally back at Twickenham  
"It was great to be back and fantastic to see everyone again at Twickenham, for our annual Mortgage Intelligence Conference. The level of engagement from advisers was unparalleled. It's always my favourite day of the year, having everyone together to catch up, and I look forward to seeing everyone again next year."
After not being able to make last year's Conference, our managing director Sally Laker was desperate to be there in person for Conference 2023 – returning to Twickenham Stadium for the first time since Conference 2019.  
Sally was delighted to be able to catch up with so many familiar faces (and some new ones!), and delivered an insightful presentation looking at the change in the market, and the opportunities in 2023.  
You can hear Sally's thoughts on the event in our official Conference 2023 video above, and if you're a network or club member her 'Embracing Change' presentation is now available to review on Broker Zone. 
Alan's take on Culture 
"Get your culture right, and it will eat your strategy for breakfast" 
Change expert, and our guest keynote speaker, Alan O'Neill took to the stage following Sally's presentation to give practical knowledge on how our advisers can embrace change within their own companies, with an emphasis on culture – the defining thing which makes your business different to anyone else's.  
Alan shared his story on how he took the 'sleeping giant' of Selfridges to become 'the best department store in the world' – plenty were taking notes! One phrase he used particularly stuck with us here at Mortgage Intelligence – "Get your culture right, and it will eat your strategy for breakfast" 
Lots of Lenders, Plenty of Providers 
Alongside a strong showing from our network and club members, we were joined by a host of lenders and providers who shared their insight on the year ahead. From our bustling exhibition hall to our masterclass presentations and industry panel debate, advisers were kept up to date with everything mortgage and insurance related. 
Feedback from lenders and providers showed that the level of engagement from advisers was unparalleled compared to other events, so we're thrilled that everyone got so much from the day.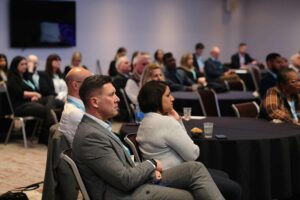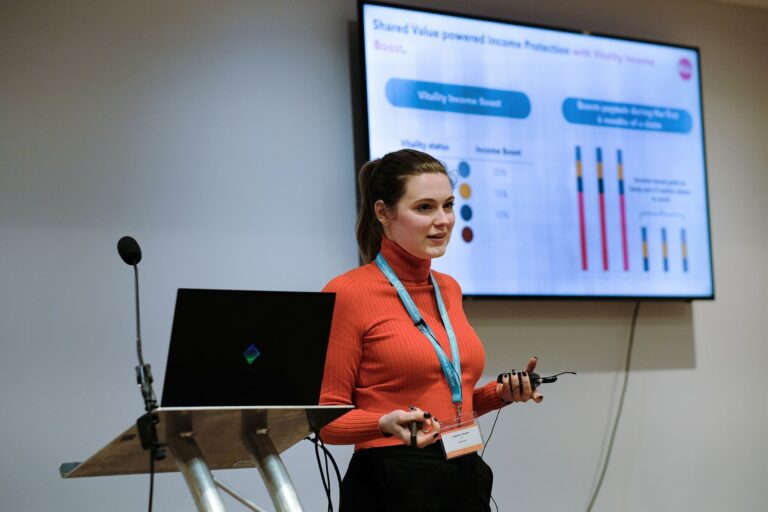 2023 Award winners 
Our annual Conference is also a chance to recognise the success of our network and club members, and we were able to hand out our 2023 awards to the winners, while also celebrating the finalists in each category. Our guest keynote speaker Alan O'Neill was on hand to present the winners with their awards!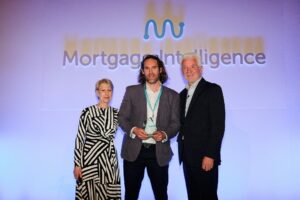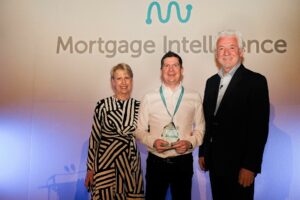 A view of the Twickenham turf 
Another highlight of the day was being able to walk alongside the hallowed Twickenham turf and take in the history of the stadium – and luckily there wasn't a drop of rain in sight! From pitchside, our advisers then made their way to our evening dinner and drinks reception, where attendees could enjoy entertainment and network with fellow advisers in the Union Ale House Bar. 
Onwards to Conference 2024! 
A massive thank you to everyone who attended Conference 2023 and made it such a success. It's always a special event which allows us to touch base with advisers and set out the forecast for the year ahead. Work has already started on Conference 2024 to make it the best one yet, so we hope to see you there!  
If you're interested in attending Conference 2024 but aren't a member of our network or club, we'd love to hear from you to find out if we're the right fit for you.