Sharon Mawby, Head of Sales and Marketing:
"We had a fantastic three days travelling the country to deliver our September MI Live Roadshows. This time we went to Wakefield, Watford and Bristol for what were some of our best events to date! As always, they were packed with insightful guest speaker presentations and interesting round table discussions.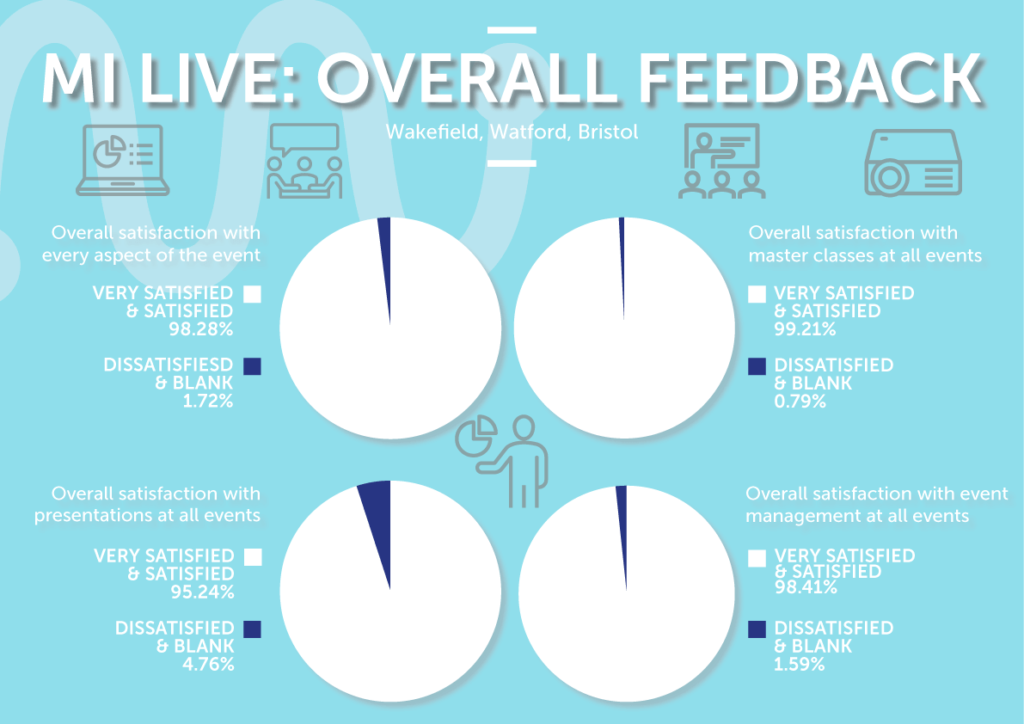 "We've had more great feedback for this set of roadshows and we're thrilled with how they went. So, I'd just like to take this opportunity to thank you, the members of our network and club, on behalf of Mortgage Intelligence, for making them so worthwhile. We hope everyone who attended enjoyed them as much as we did and found them equally as beneficial!
"Next up is our last event of 2019, our Later Life Lending Workshop in Bristol on November 13th – hopefully we'll see you there!"
[rl_gallery id="3022″]