Do you know what services Mortgage Intelligence offer Appointed Representatives?
Head of Sales and Marketing Sharon Mawby discusses all the benefits that Appointed Representatives of Mortgage Intelligence receive as a part of the network.
Marketing
Consumer newsletter
The consumer newsletter
is a completely free email marketing service for Appointed Representative advisers. The newsletter features three mortgage and protection articles which we send out once a month to your clients on your behalf. They are branded to reflect your company and include contact details as well as links to your website and social media channels. Advisers find them excellent touchpoints for clients and have received leads directly from the communications.
Promotional materials
The new range of contemporary promotional materials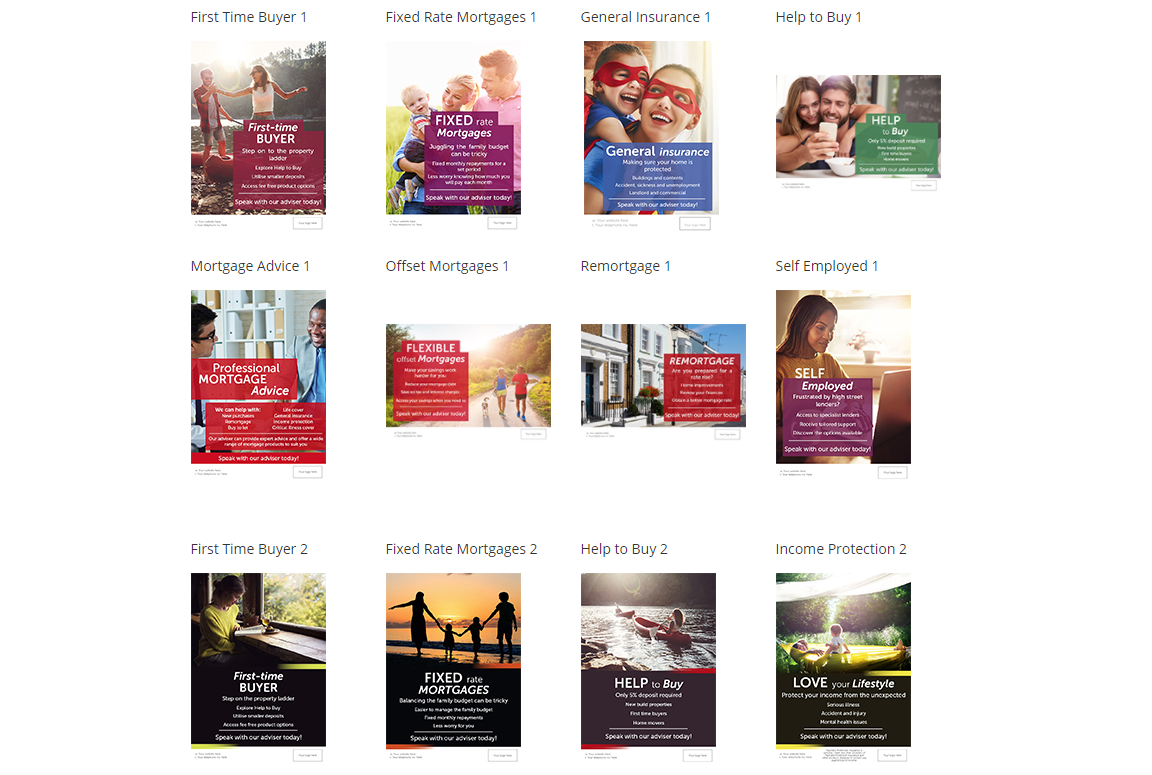 are available to all our Appointed Representatives. The range includes posters, datasheets and digital advertising material – everything you need to help you engage your customers. They can be customised to include your company logo and contact details. All of the promotional materials are free to order, you just have to cover the cost if you want to print them!
Content marketing
A range of compliant and relevant articles
 are available for all Appointed Representatives to download free of charge on our broker website, Broker Zone. They are great to use as blogs on your website and can be shared via social media and email.
Training and development
Mortgage Intelligence Events
Mortgage Intelligence Online is where you can sign up to upcoming webinars and catch up on webinars you may have missed. The virtual events offer training and development to gain CPD hours without the need to leave your office.
We also host a range of events which you can attend throughout the year including workshops and an annual conference. Our informative events are attended by leading lenders, providers and selected business partners.
Monthly magazine
All our Appointed Representatives receive an issue of our monthly magazine, Insight
. The magazine includes a variety of product and criteria news from lenders and providers, industry articles to keep you posted on the market as well as all the latest network updates.
Protection support
Our National Account Manager for Protection is in place to support Appointed Representatives with internal, on-site protection training to give you the skills and knowledge to boost your protection sales.
Business Assurance Manager
As an Appointed Representative you will also receive a dedicated Business Assurance Manager (BAM). Your BAM will be a great point of contact for support and will monitor the quality of your business to ensure you are giving the best advice possible. This should help you retain and gain new business.
Broker Support Team
Broker Support Desk
The Broker Support Desk can help you with hard to place mortgage enquiries. They have knowledge of criteria from all of the 50+ lenders that are on panel. The team regularly receive specialist training to ensure you are getting the best support possible.
Protection Help Desk
The Protection Help Desk can call around your panel to give you an indication of any premium loadings that may be applied. This helps you get the best deal for your clients and saves you the time of calling around providers.
Relationship Development Consultant
Appointed Representatives are also supported by a Relationship Development Consultant (RDC). Your dedicated RDC is there to ensure that as one of our Appointed Representatives you are aware of the benefits available to you. They are also the first point of contact if you have any lender or provider issues that require assistance.
If you want to enjoy all the services that we offer our Appointed Representatives, then call our Broker Support Team on 0345 130 7446 (option 1) to find out more!